Meat You Can Eat, Guaranteed. Taste & Tenderness Everytime!!!
Hervey Bay Queensland
All you have to do is drop into our store, buy some beef and pick up one of the how to win brochures!
Follow the instructions on the back and keep everything crossed!
Check out the Chuck Steak on Special from the 15th to the 19th June and get 20% off.
Purchase your beef online and we will include a flyer in your order when it's delivered or picked up in-store!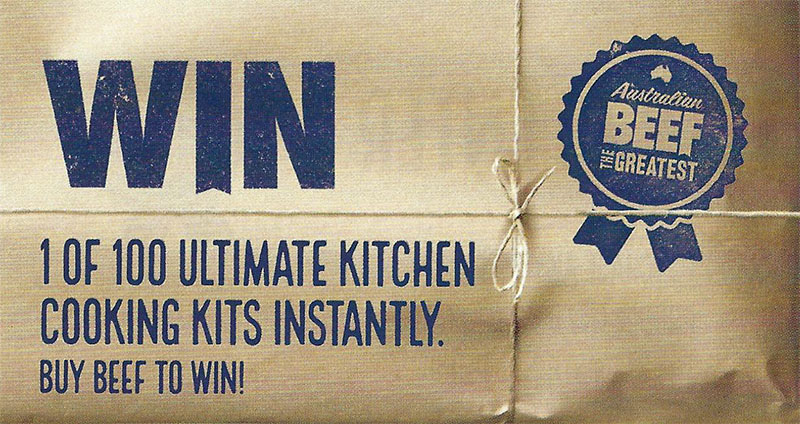 You want beef, lamb, pork and chicken so tender and succulent that it melts in your mouth.
And you know that is what is waiting for you at Kawungan Quality Meats.
You have our guarantee that we source the best meat from Australian farmers so you can enjoy every meal that includes our products.
Our experience in providing the best quality meats stretches back over 100 years and you can rely on that experience to deliver the very best for your family.
No one does it better than Kawungan Quality Meats and you will always have our guarantee of the best taste and tenderness every time because you get the best in:
Buy instore or shop online
have us deliver or click and collect
we make it easy for you
Buy now and feed your family the best meat in Hervey Bay